Friday, November 23, 2012
Sunday, November 4, 2012
Today I found my "Yo! MTV Raps" trading cards. It's perfect timing after dropping the "Revisionist History" track the other day. Check the video.
Peace
Friday, November 2, 2012
This month "Revisionist History" is not only going to take on a classic track, but pay homage to a rap institution.

"Yo! MTV Raps" was to hip hop what "American Bandstand" was to pop music. Outside of New York, a lot of hip hop music wasn't available to the U.S. and when MTV was innovative, they decided to take a risk by bringing rap music to the masses. In a few short years music videos became the new medium for music to be consumed by the public. Video didn't kill the radio star, but consumers didn't have to subscribe to the pseudo Clear Channel top 40 radio rotation anymore. This was how I heard rap music for the 1st time. I was with my father and while he flipped through the channels we stumbled across Run-DMC's "It's Tricky" video... and that was it for me.


The program had two sets of hosts. Fab 5 Freddy did the weekend slot and Ed Lover and Doctor Dre did the daily show. (not to be confused with Beats by Dr. Dre) The weekday show, for many, is what defined the look and feel of the program to most people. Ed and Dre would interview guests, play videos and do skits in-between songs. One of the regular routines that would occur on the show involved Ed Lover doing his signature dance while Dre dropped Mark the 45 King's "900 Number." In a time when even the HARDEST of rappers had dancers, the "Ed Lover Dance" fit in perfectly with the music, humor and style of the show.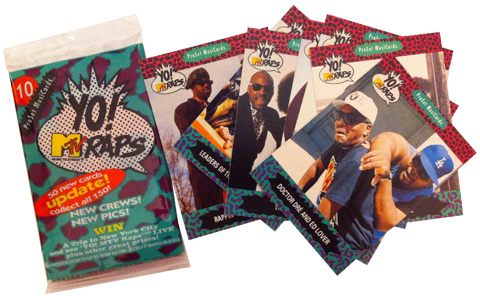 "Yo!", along with "Pump It Up" and BET's "Rap City" broke boundaries, ground, artists and hip hop to mainstream culture worldwide. All have come and gone, but the impact they had on hip hop was unmeasurable. This month's "Revisionist History" track is a flip on the classic loop that Mark the 45 King made and a nod to Ed Lover, the dance he did, the show and the video pioneers that ushered rap music to mainstream America via television. (the revolution was televised)